Tunnel istobal DRIVE-THRU
The Perfect Option for High Volume Fleets, Rental Car Operations, or Automotive Dealers
EQUIPMENT OVERVIEW
Presoak Arch: Applies a soap mixture at the front.
Wrap Around Washers: Allow for automatic cleaning of the front, side and rear of the vehicle. Air retract standard.
Top Brush: Our 52" diameter top brush allows for a thorough cleaning of the horizontal surfaces. Counter-weight balanced with air retract standard.
Rinse Arch: Applies rinse and/or wax water for thorough rinsing of the vehicle.
Wash Control Center: Contains all electrical motor starter relays and safety devices to run the machine. Compact all in one design.
Chemical Injection System: Dosing pumps are used to inject a metered amount of product into the water system as required by component needs.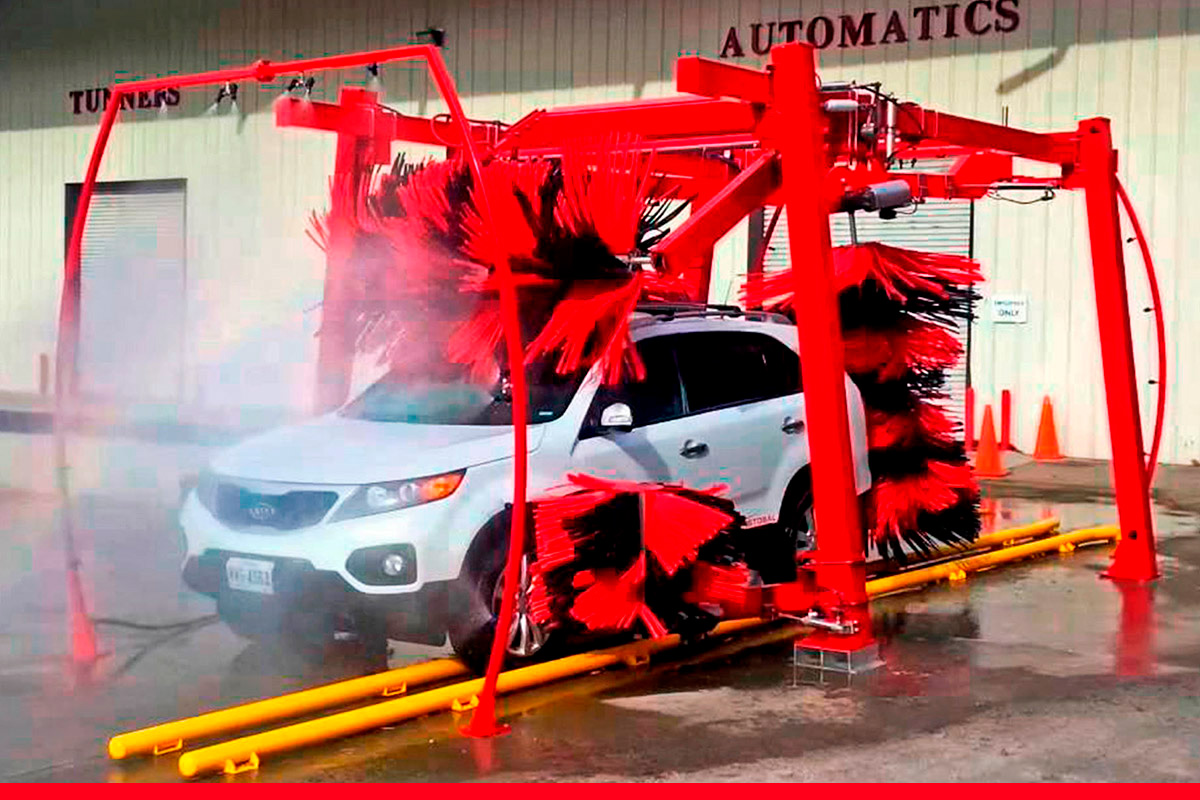 .
Opinion of

Our Clients

(opinions)