Dry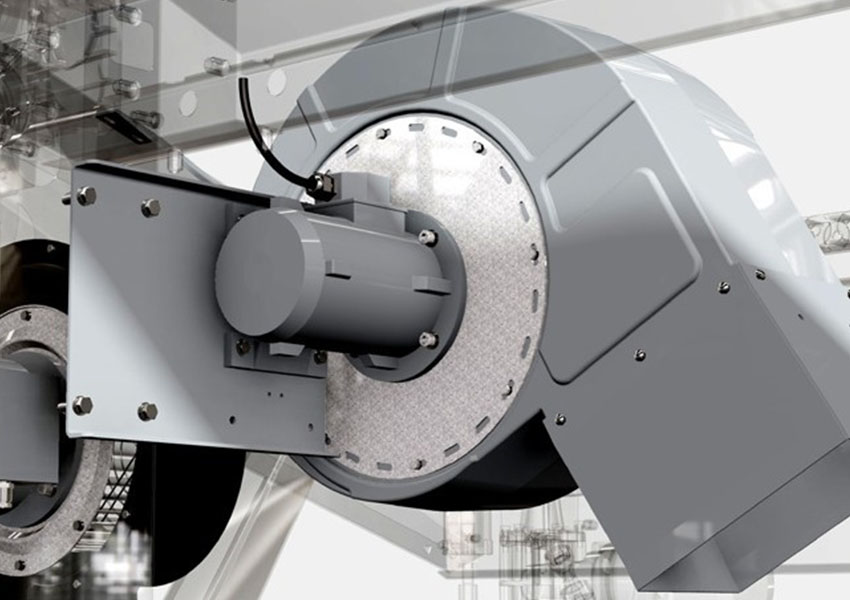 The 12 kW static dryer is made up of two top nozzles and two side nozzles, with four turbines, 3 kW each.
Underchassis wash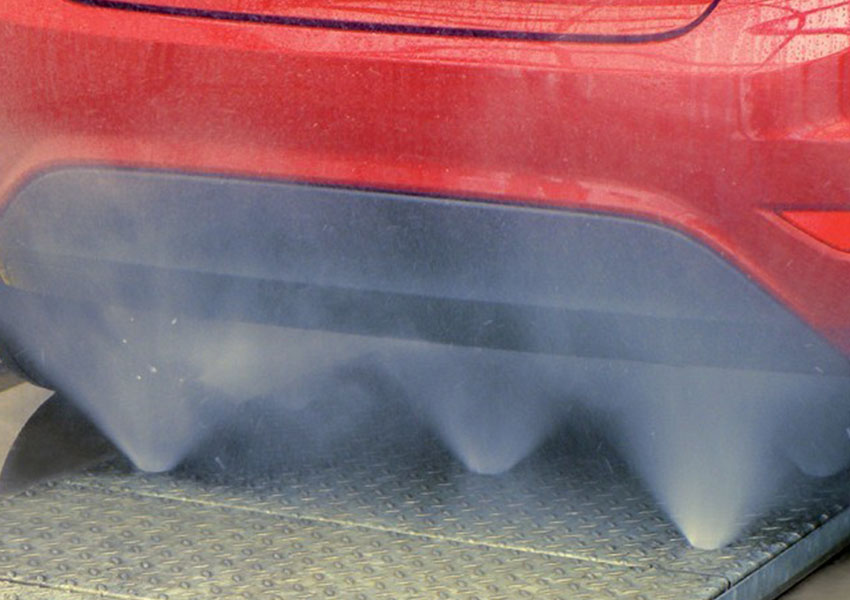 Two options are possible: static underchassis wash 10 bar [145.038 PSI], 90 L/min [19.8 gpm], and oscillating underchassis wash 15 bar [217.557 PSI], 120 L/min [26.4 gpm].
Wheel-Wash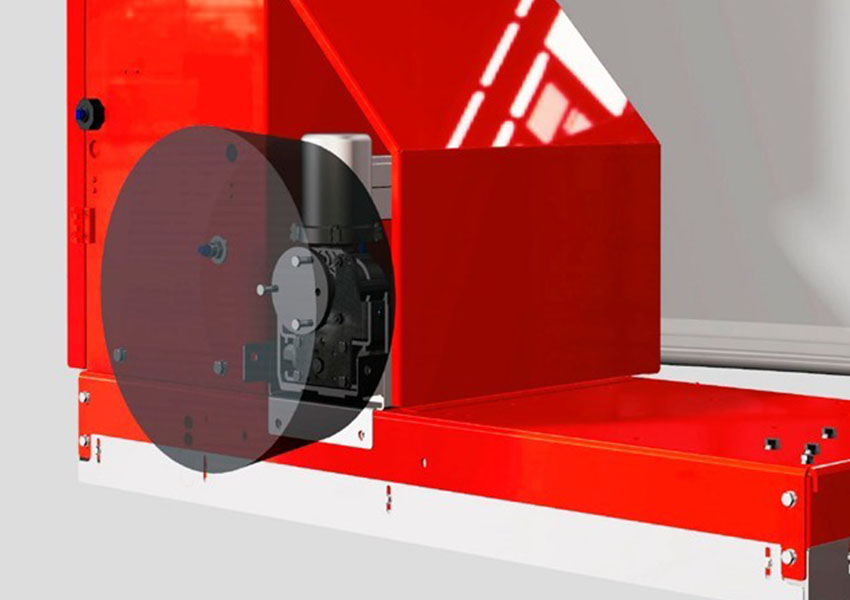 A complete car wash must include the vehicle's wheels. Available with flat or spiral brushes.
Splash Screens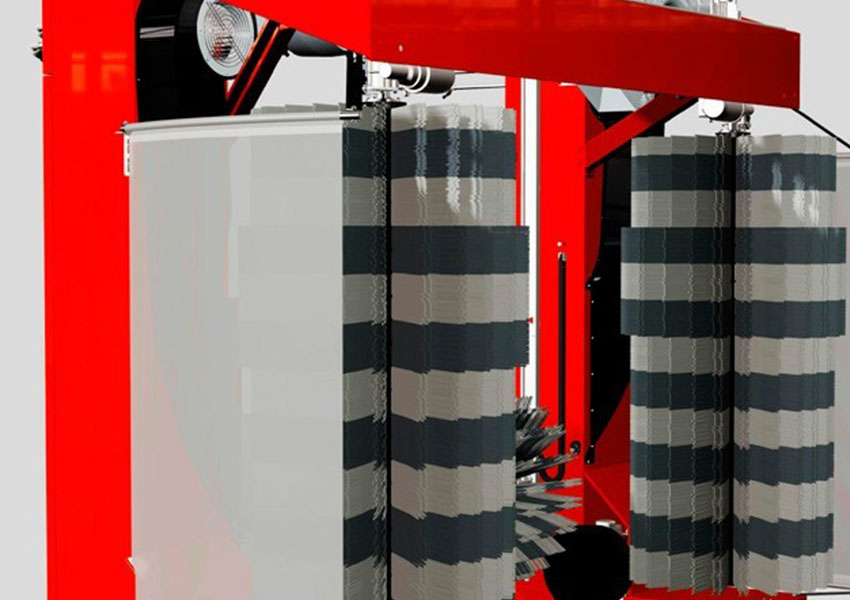 Micro-perforated curtains to prevent splashing during the wash process.
PITLANE Pictograms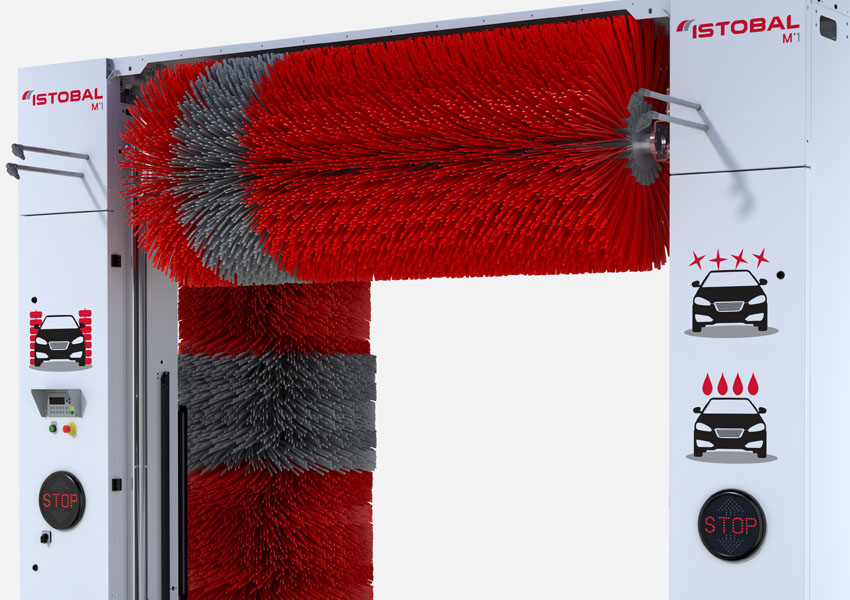 Decorative pictograms representing the wash phases. Available for two different application versions.
BRUSH Colours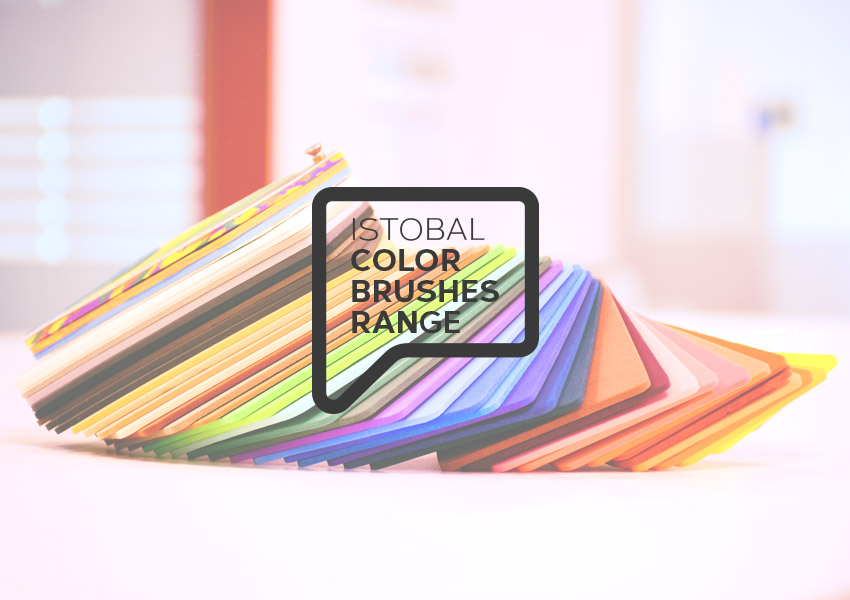 FAIRING Colours