Entry Arch: Our decorative "Portico" applies presoaks & specialty chemicals to tires, wheels, rocker panels and for seasonal cleaning needs such as bug dissolvers. A time saving value enhancing service all customers see and experience.
High Pressure Blaster: High pressure blasters up to 2500 PSI are focused on cleaning and blasting the soils on the rocker panels, wheels and tires a value added service customers see and feel.
M+ Automatic Rollover: The M+ series rollover is the heart of the "Express On Rails" and will utilize amperage sensing Carlite soft foam modules and contouring high pressure with counter rotating dual action wheel scrubbers to gently, thoroughly clean and polish the vehicle in as little as two minutes. Istobal technology allows for foam, high pressure, Carlite soft wash, wheel scrubbers all to be in action at the same time. Customers are impressed with the show and the cleaning is safe, gentle and efficient!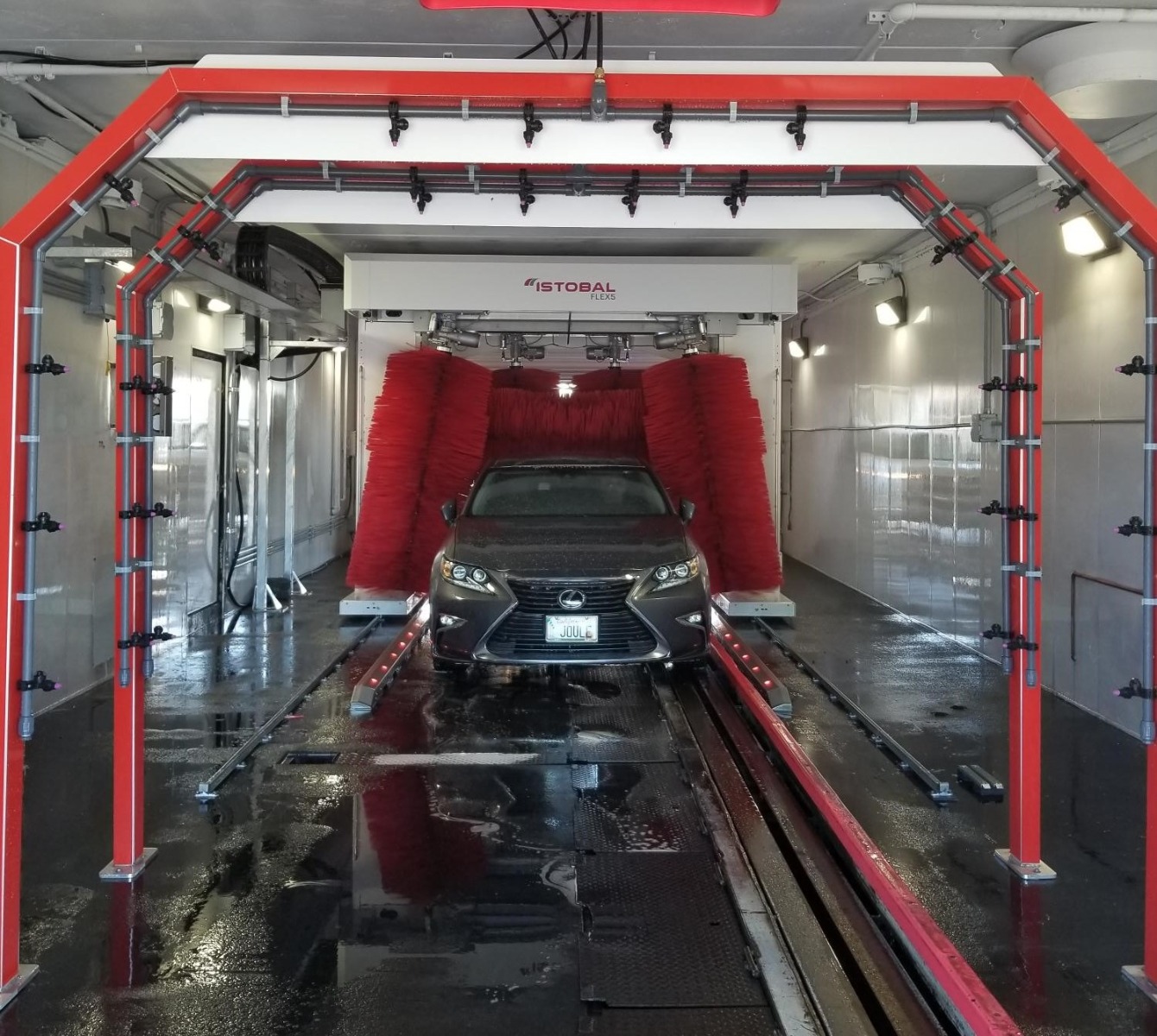 Super Wax: A decorative arch is used to apply value added revenue enhancing waxes and conditioners like RainX, Lustra and Shield type products as customers drive from the washing position. The time saving drive thru process is initiated by signage on the arch a stainless steel spot free rain effect nozzle manifold can be added to the Super Wax arch for customers whom have limited tunnel length.
Spot Free Rinse: Is applied by a stainless steel arch with a strategically designed nozzle pattern to provide a shining, spot free finish for your customers. again saving time and enhancing the value and the finished product.
Tire Shiner: Can be placed between the spot free and dryer to provide that full service touch, more value for your customers without adding time to the wash process.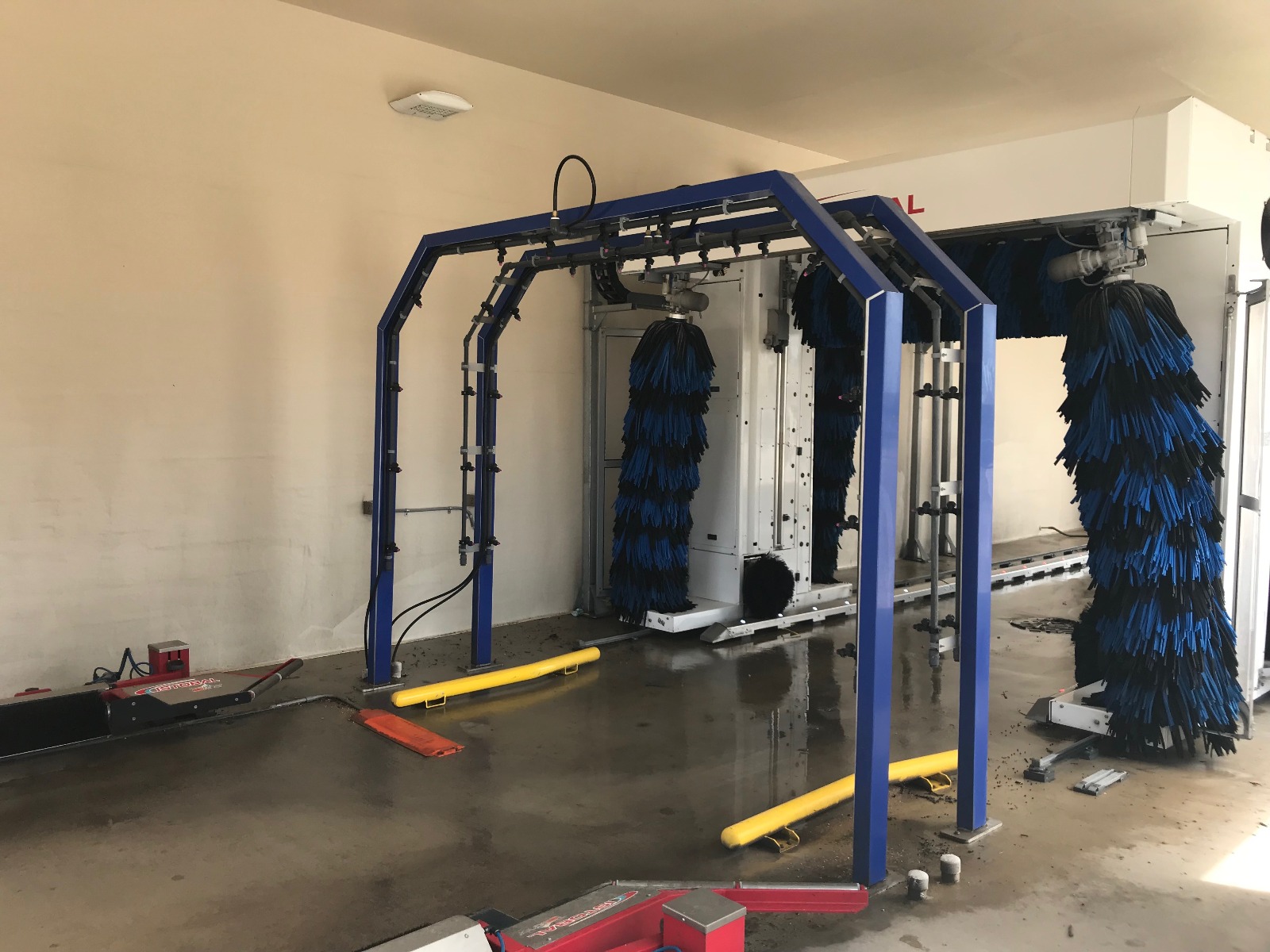 Dryer: We offer several different stand alone dryer designs and configurations from 45HP wall and floor mounted up to 120HP with oscillating top and or side blowers. Also we are most proud of the Istobal Intelli Dry which is the industries first contouring drive thru end of bay dryer. The Intelli Dry receives information about the vehicle being dried during the wash phase from the Istobal M+ and then lowers its horizontal blowers to just above the roof line. This unique process increases the airs impact on the vehicles surface allowing its owners to use much less horsepower and its saves electricity and reduces noise pollution.
Controller: To coordinate all of the cleaning technology, apply just the right amount of chemicals, to guide the customers through the process and to create just the right ambiance a controller is required. Istobal designs and manufactures the Express Controller, designed just for the "Express On Rails" it has the built in capacity to activate each component and the technology to adjust to each individual vehicle and to the ever changing conditions with the car wash.