ISTOBAL unifies the latest technology and aesthetics of the group's European models with the versatility of the FLEX5 line to present the new ISTOBAL M'WASH PRO.
We want to advise you
Feel the confidence of having a team of professionals who advise you and accompany you throughout the process.

Available with the same configurations as the FLEX5, the new ISTOBAL M'WASH PRO offers a higher level of control and smoother performance with a sexier look. This equipment is the next step in the evolution of the ISTOBAL M series machines – that are effortlessly efficient with the flexibility to meet every need.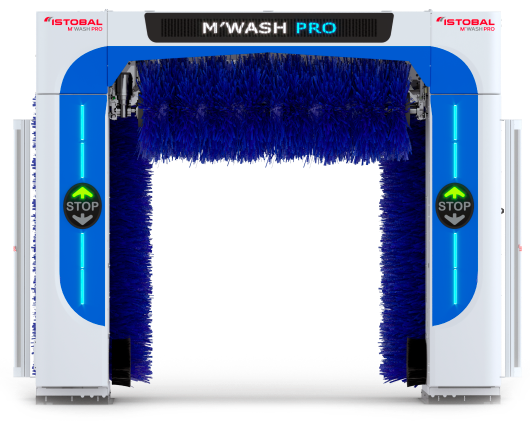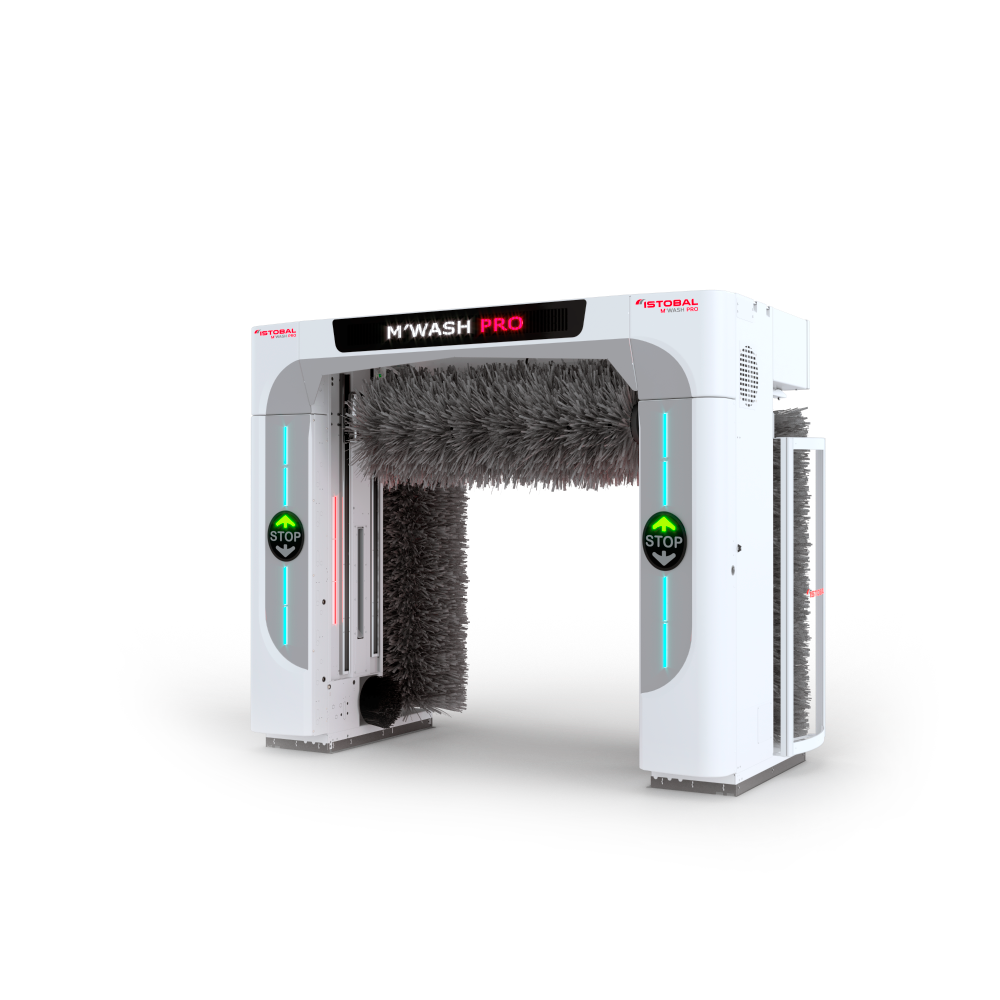 NEW DESIGN
+CUSTOMIZATION
DESIGN
Sleek new details enhance the look of the equipment and improve the user experience.
CUSTOMIZATION OPTIONS
ISTOBAL offers multiple brush, vinyl, and LED options to customize your equipment to match your brand!
- Programmable top LED grabs attention
- Customize vinyls to match your brand image
- Color-changing interior LEDs
- Bright, left & right LED positioners
- Choose from 17 brush colors

NEW
SPECIFICATIONS
ADVANCED PLC
ISTOBAL's new, advanced PLC not only smooths brush movements but also makes it possible to comfortably configure wash speeds, chemical, light codes, and other functions as needed.
INNOVATIVE TECH
A 7'' color touch screen integrated into the command post facilitates the connection and control of all options installed in the car wash making the facility 100% connectable.
INCREASED WASH COVERAGE
Washing optimization thanks to the pneumatic tilt of the vertical brushes in two directions: lateral tilt and rear tilting.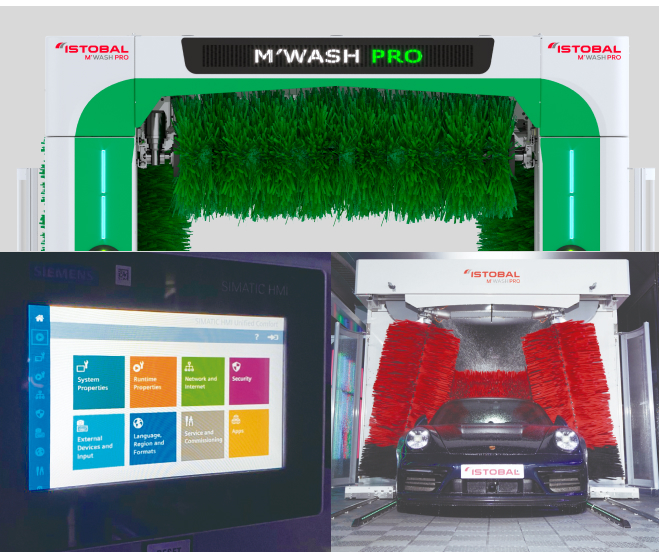 .
HIGH-PRESSURE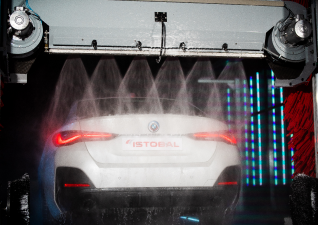 Multiple high-pressure options are available to prepare the vehicle and improve the result of the subsequent wash.
WHEEL-WASH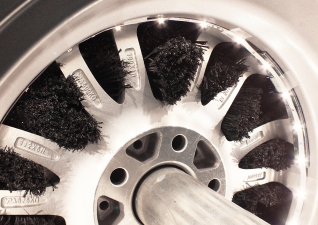 Extendable double disc wheel wash with integrated high-pressure for focused impact on the tires and the lower side of the vehicle.
LAVA FOAM CURTAIN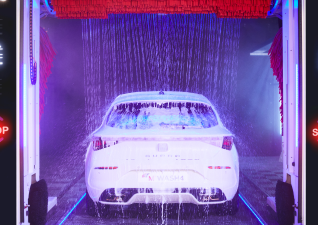 This option provides a surprising way of washing the vehicle through a foam curtain of chemicals that deposits a highly dense layer of product over the entire vehicle.
ONBOARD DRYING SYSTEM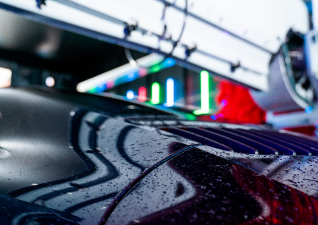 The ISTOBAL M'WASH PRO's onboard drying option offers maximum efficiency with minimum consumption.
STAINLESS STEEL LED GUIDES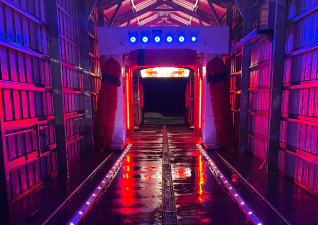 Elevate your wash bay with a light show that captures attention! ISTOBAL's Stainless Steel LED Guiderails offer multiple, bright, flashing lights.