ISTOBAL HW'INTRAWASH is an optimum and professional solution for the interior washing and disinfection of refrigerated trailers and shipping containers.

Fleet Cleaning and Sanitizing System for Trailer and Box Container Interiors
The newest product offering by the worldwide leader in commercial washing is the HW'INTRAWASH by ISTOBAL. Designed out of the growing need to automate cleaning and sanitizing the inside of trailers and box containers, the HW'INTRAWASH allows operators to maximize their efficiency. By utilizing a high pressure pumping system to deliver 33GPM at 1100PSI, the unit provides cleaning unmatched with any system. This combined with the highly accurate Venturi chemical system will dramatically decrease cleaning time, water usage and chemical usage of each unit cleaned.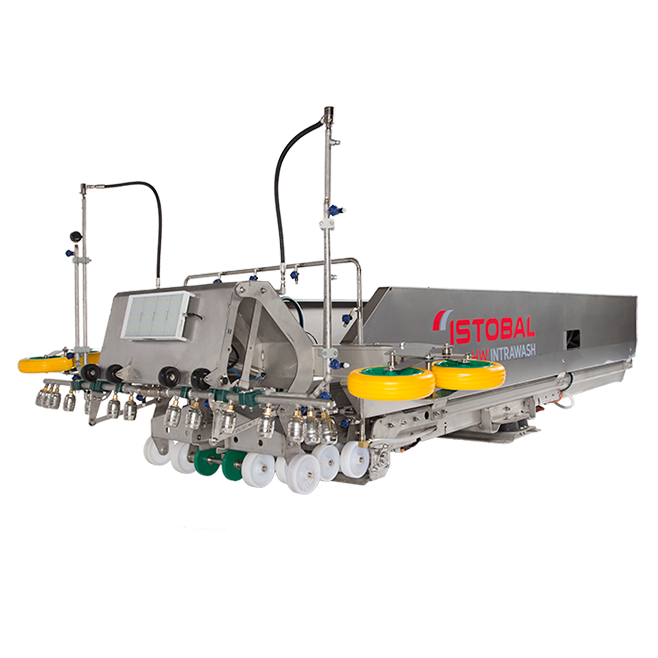 The HW'INTRAWASH can clean a 53' trailer in as little as 3 minutes and clean + sanitize in 6 minutes. Its multiple programs can be customized for speed or cleaning allowing each unit to receive the washing program needed. Constructed of stainless steel this unit and its components are designed for the harsh conditions of this type of cleaning environment. The footprint is small and the support equipment required is compact so installation in an existing dock is possible.
.
Aditional chemical product application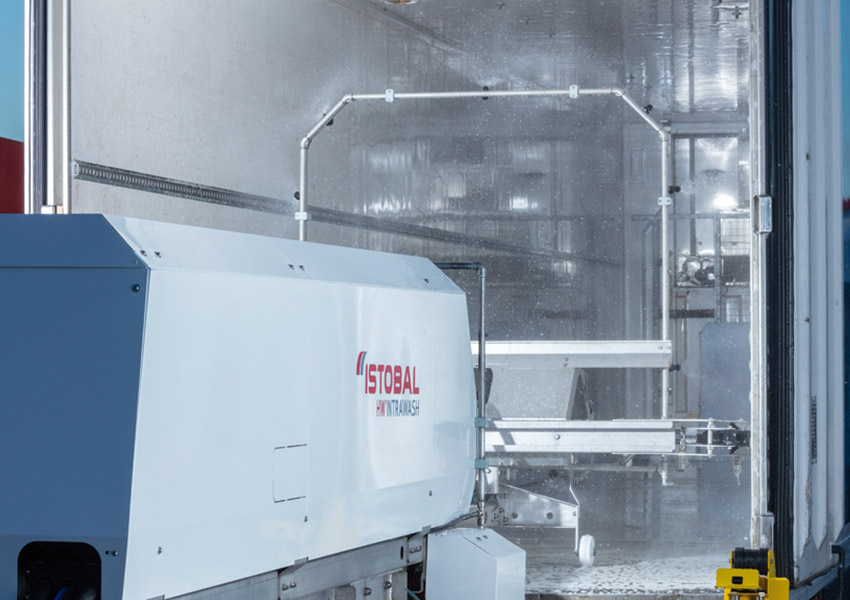 Additional Raised platform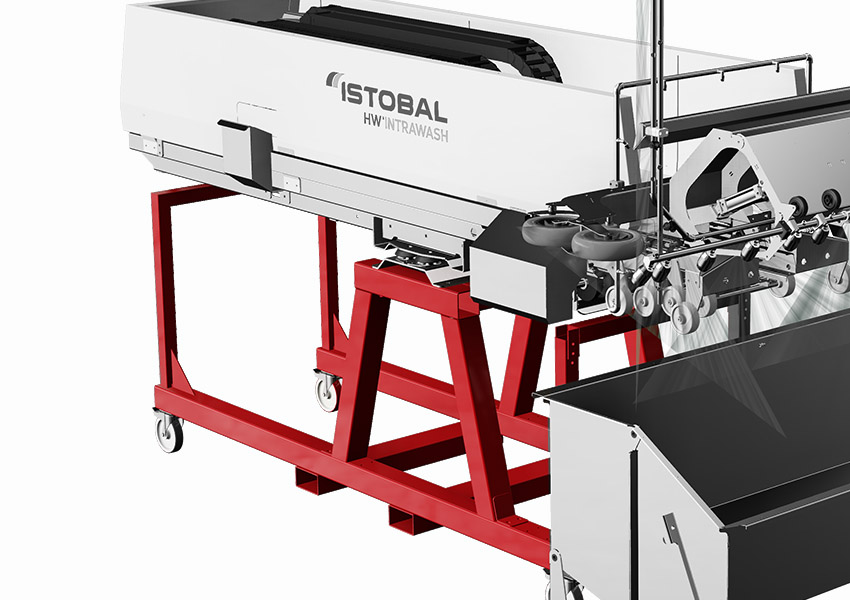 Waste collection hopper